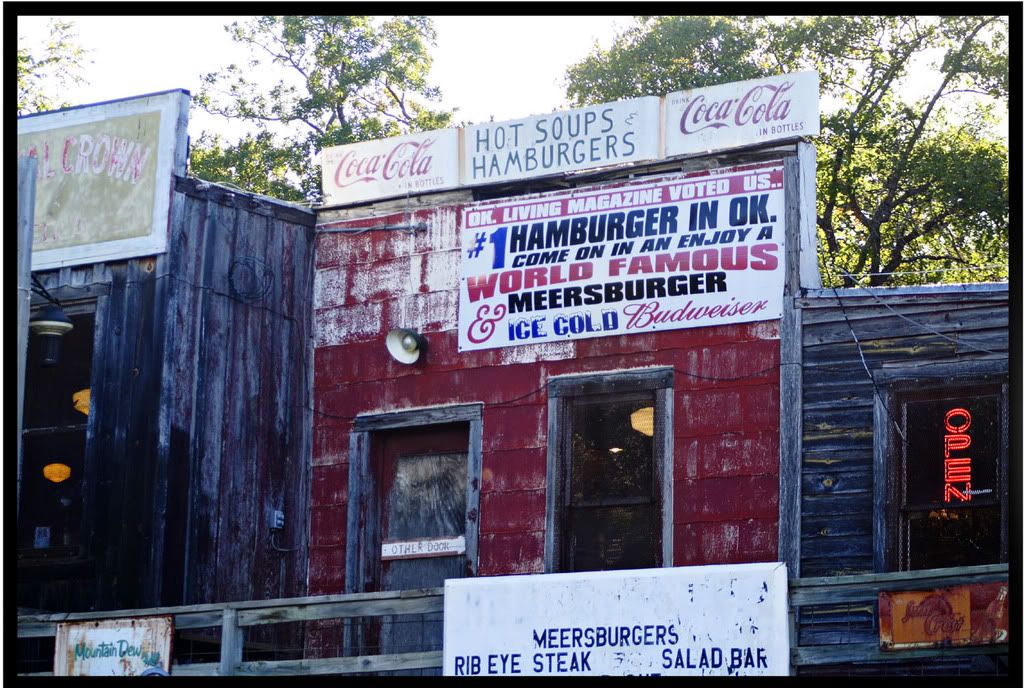 If you've never had a Meersburger (yes...that's meant to be one word), you're missing out. North of Lawton, OK, nestled in the Wichita Mountains, is a place called Meers. I guess it's a town...I'm not sure. There's really nothing there except Meersburgers. As you can see, the place looks like a shack. The tables sit at a slant, and there's writing all over the walls. It makes you wonder how it could possibly pass any kind of building inspection. Yet, it's been featured on The Food Network, and it was voted one of the top 3 burgers in America in 2007 by Bon Appetit magazine.
We ordered two 1-lb burgers. They come with mustard as "mayo is for sissies" and "ketchup is for yankees". As you can see, the meat was hanging off the 7-inch bun, and it was covered with cheese, jalepenos, pickles, lettuce, bacon, and tomatoes. The girls each finished their 1/2 lb., and Chris and I both finished ours.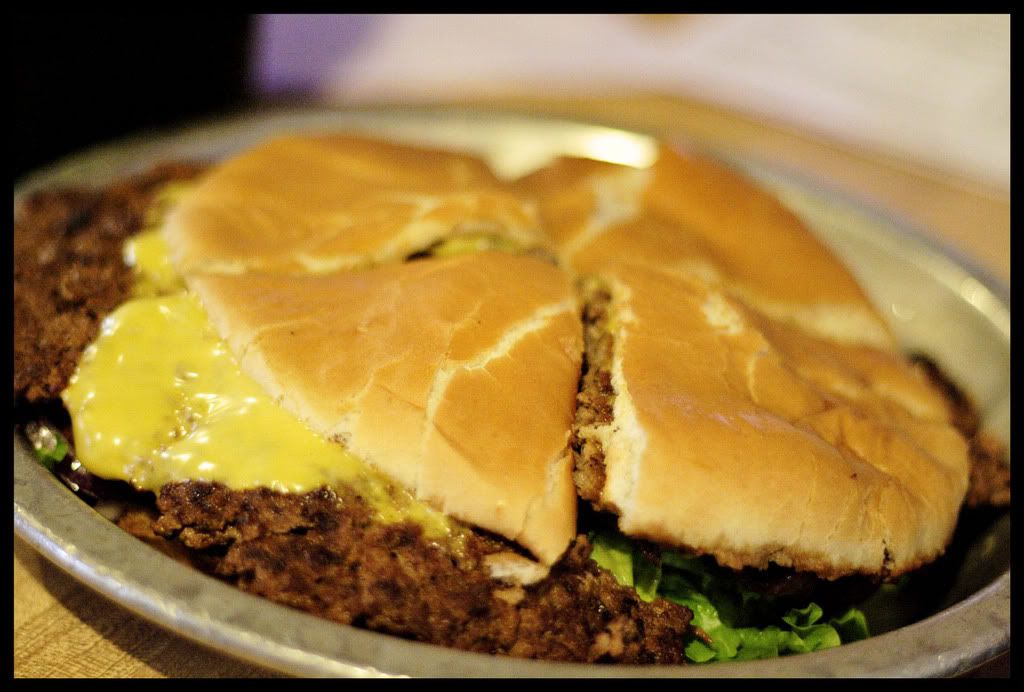 If you're ever even CLOSE to Meers, you have to go! But don't go on a Tues....the owner will be spending time with his cows.