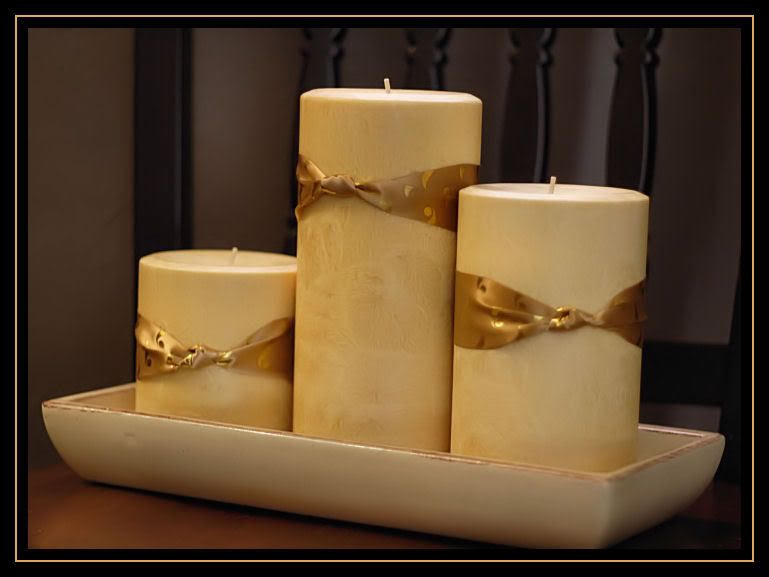 Last night I had my Open House as a new Gold Canyon demonstrator. WOW do I love these candles!!!!! They burn clean and even, the scent is strong, and they're VERY pretty!!!!! There are SO many lovely scents to choose from!! I just can't get enough!!
So...here's the deal. Post a comment and tell me YOUR favorite scent. A week from today (Feb. 1), I will draw a name from those that have posted, and that person will receive a FREE Gold Canyon candle!!!!
Also, through Feb. 1, order any Gold Canyon item(s) and receive 15% off. Just email me with your order, sewbynette@yahoo.com, so that I can apply the discount. Go to my website and browse through the selection...
Annette's Gold Canyon.
Order by noon (CST), Jan. 31st, to qualify for special promotions:
Order $50-$74, take 70% off any 8 oz. Bella...only $3.89
Order $75-$99, take 70% off any 16 oz. Bella...only $5.09
Order $100-$124, take 70% off any 26. oz. Bella...only $5.99
Order $125 and up...take 70% off any Boutique Chic...only $7.19