Jello glazed popcorn is one of my dad's FAVORITE things. In fact, that's what he asked for for Christmas. So yesterday the girls and I got to work. We made 26 batches. We made every flavor we could think of...cranberry, berry blue, tropical fusion, blackberry fusion...the list goes on. We even made cinnamon (using unflavored gelatin and cinnamon oil), which is my personal favorite! We had such a fun time listening to Christmas music, being silly, and working together.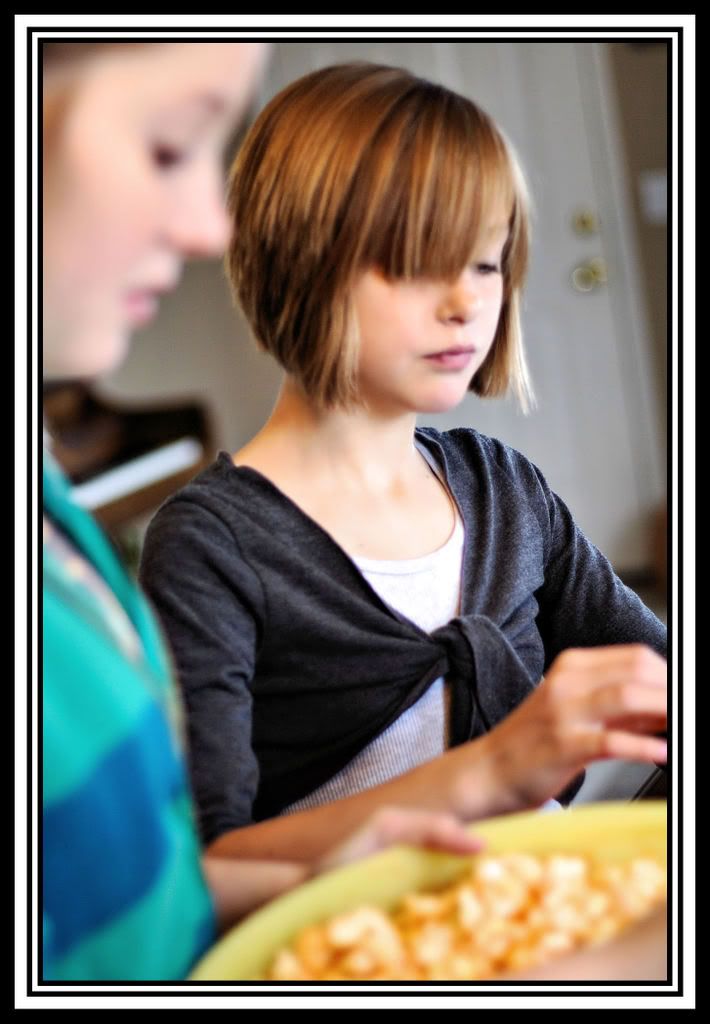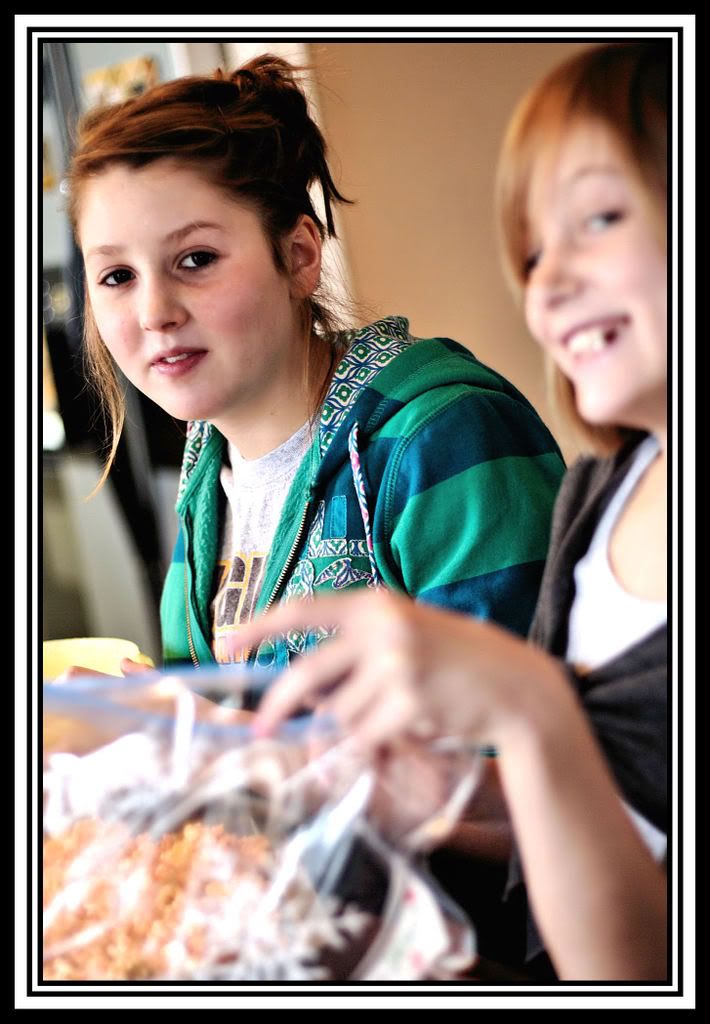 Here's the recipe:

Glazed Popcorn

8 c. popped popcorn (we used 11 c. since the popcorn was especially fluffy)
1/4 c. butter (margarine)
3 T. light corn syrup
1/2 c. sugar
1 pkg. (small) Jello gelatin, any flavor

Place popcorn in a large bowl. Heat butter and syrup in small saucepan over low heat. Stir in sugar and gelatin; bring to a boil over med. heat. Reduce heat to low and gently simmer for 5 min. Pour syrup immediately over popcorn, tossing to coat well.

Spread popcorn on foil lined cookie sheet, spreading evenly. Bake in preheated 300 degree oven for 10 min. Cool. Remove from pan and break into small pieces.