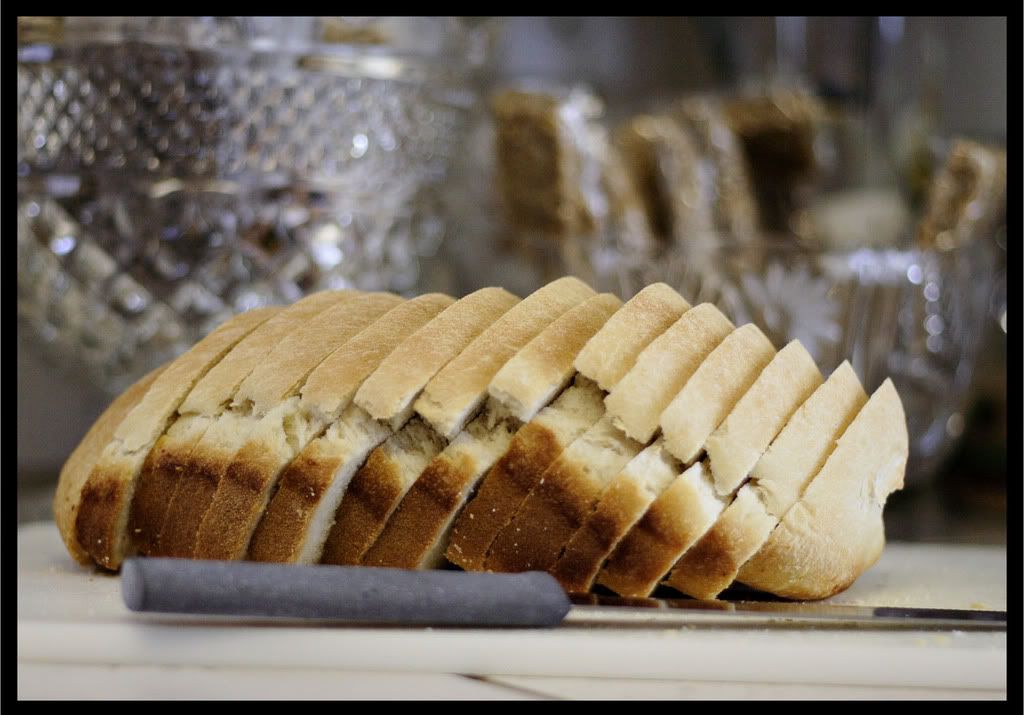 The beginning of the new school year has given me a sudden desire to become Martha Stewart. And let me tell ya...my family is NOT complaining.
Last week I found a great recipe for homemade
GRANOLA BARS
. They were a huge hit for breakfast, backpacks, and briefcases. In fact, it was requested that I make them again this week, which I did.
This week, I've decided to make homemade
SANDWICH BREAD
(and a few rolls to boot). They've been tested and highly approved, and I was asked to "please make it all the time". So I suppose that's something I'll be doing on a regular basis now. Oh my! The house does smell good while it's baking!
Homemade yogurt is a common occurrence around here too. And I guess it's not really a desire to become Martha. It's not like I even watch her show. (although I happened to today, and they were making Goat Cheese...hmmmmmm) Seriously though...I'm starting to think about all the junk in the stuff we get at the store, and I'm kind of not liking it. Besides...it's kind of nice to get a little praise from the family! :)